"The teachers have a beautiful way of recognizing and honoring the unique beauty of God's creation in each child. We appreciate the way they help our child to learn to read, write and think!" –Mac Ryerse, Corporate Secretary for Potlach Corporation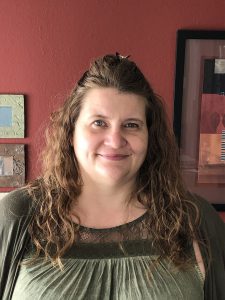 Teacher/child ratio 1:16
Maximum class size 16
Ages of children 4.5 – 7 years
Personal Background
I have had a calling on my heart to work with children since I was very young. I told my family I was going to be a teacher when I was ten! After homeschooling my own two amazing children till their mid-teens and teaching in a variety of private settings, she decided to pursue her dream of college and becoming a certified teacher. I graduated from Whitworth University with honors and earned my K-8th grade teaching degree. I worked as a para-educator, substitute teacher in pre-school through high-school grades, and long-term substitute. My heart led me to North Wall, and I have peace feeling that I am where God has placed me. Currently, I am also attaining a master's in special education. I desire to reach every child and understand the techniques students need to become lifelong learners who attain their dreams in school and beyond.
Philosophy of Teaching
I strive to individualize learning by integrating students' personal curiosities about their world into my lesson planning. I use a transdisciplinary instruction approach to engage students in relevant learning activities that tie academic subjects together. I tell my students, "Relationships matter! I will know each of you, and each of you will know I believe in your ability to achieve greatness!" I believe every student can succeed with a safe, consistent, comfortable learning environment that fosters a growth mindset.
Goals for the Class
Increase students' curiosity
Develop students independence
Nurture students' self-awareness, self-control, and self discipline
Embed within the classroom dynamics a love and respect for all cultures, races, and individuals in the classroom and beyond
Foster project-based learning that provides standard-based achievement data for each child
Maintain a positive learning experience for all students